Home
Main content starts here, tab to start navigating
Welcome to Clay Oven
For the past four decades, Vinod & Shikha Kapoor have been recognized for showcasing their generous hospitality, culinary talent, and memorable Indian offerings at their restaurant establishments, Masala Art in Needham and the infamous Bombay Club. Along with their son, Sorabh and his wife, Anuradha, they now welcome you to their newest location, in Lexington, Clay Oven. Clay Oven is a casual-upscale, neighborhood and family-friendly eatery with a modern, yet artistic twist.
Our cuisine and its new home reflect the breadth of Indian culinary traditions, its diverse culture, art forms, and regional specialties. With the increasing popularity of Indian food, Indian restaurants have sprung up in every American city and town. As pioneers of the Indian restaurant culture in New England, and as long-time Lexington town residents, the Kapoor family is proud to share India's diverse culture, art forms, and regional Indian food offerings with guests at Clay Oven.
The next generation of the Kapoor family, Sorabh & Anuradha Kapoor have birthed a new concept in the historical Town of Lexington. Backed with traditional family recipes and Clay Oven's artsy decor, the young couple is now carrying on the family's restaurants. Clay Oven is the first of its kind. With this new setting, Sorabh and Anuradha have recalibrated the perception of the Indian dining experience with its fresh, sophisticated menu, beautiful interior, full service bar (with an extensive selection of single malt and blended scotches), and seasonal outdoor patio seating.
At Clay Oven, the dishes include many traditional family recipes as well as newly designed, fusion concepts inspired by India's extensive culinary landscape and Sorabh's love for worldly foods and knack for presentation.
Namaskar (Welcome). Please visit Clay Oven for a delightful and unique culinary experience. For Reservations, Please Call: 781.674.2990 or Click Here.
Dine With Us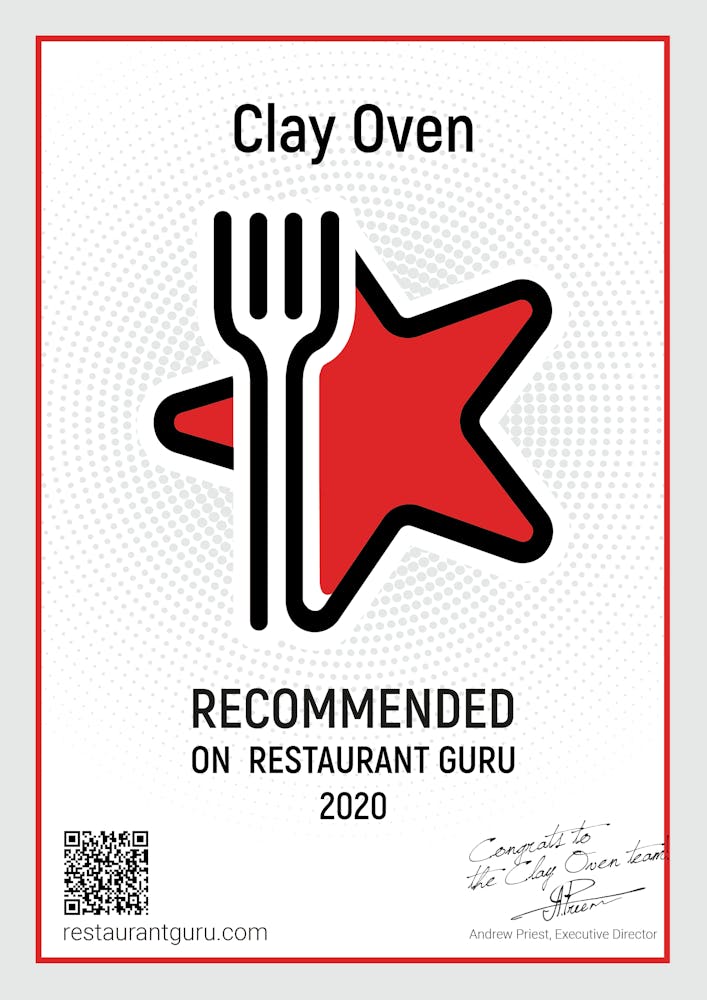 Learn more about our delicious northern and regional Indian dishes that we've given a modern twist.
Menus
Private Events
Let us host your next big event at Clay Oven so you can enjoy our full bar, patio seating, and fantastic dishes.
Book An Event